Ukrainian Police Said They Conducted "Clearing Op" in Bucha a Day Before Dead Body Videos Emerged
Narrative fail.
Ukrainian police posted on Facebook that they had conducted a "clearing op" in Bucha the day before videos emerged showing dead bodies scattered around the settlement, as the war of words over the alleged "war crime" continues.
NATO powers and pro-Ukraine commentators have seized upon the alleged atrocity in a bid to escalate the war, with MSNBC hosts and guests even asserting that it justifies directly attacking Russia and putting American boots on the ground in Ukraine.
MSNBC host Ali Velshi demanded "direct military involvement," something that would almost inevitably kick off World War III, in response to the alleged incident.
MSNBC this morning is a full-fledged editorial for direct US/NATO intervention. The outright pro-war advocacy has reached another gear pic.twitter.com/KYLcxYcUEv

— Michael Tracey (@mtracey) April 3, 2022
Former Army Major John Spencer also appeared on the same show to demand American "boots on the ground" in Ukraine.
MSNBC crossed a threshold today into outright lobbying for WWIII pic.twitter.com/XOCWHmwqtL

— Michael Tracey (@mtracey) April 3, 2022
Moscow has vehemently denied involvement, claiming Ukraine shelled the city after Russian troops had already withdrawn.
The only evidence offered so far pointing to Russian responsibility is the claims of Ukrainian authorities, with are being breathlessly amplified by the mainstream media without an ounce of skepticism.
Margaret Brennan of CBS admitted that Ukrainian President Zelensky's team had "handed" her the videos and they were broadcast, as journalist Michael Tracey wrote, with "zero independent corroboration."
Margaret Brennan of CBS admits that Zelensky's "team" handed her some photos/videos, and she's now going to broadcast them on TV with zero independent corroboration. Just openly purveying a foreign country's war propaganda. This is what's considered Real Journalism™ in the US pic.twitter.com/PCXZ11w2kR

— Michael Tracey (@mtracey) April 3, 2022
The notion that Ukrainian authorities, who have been caught staging innumerable incidents already in a bid to lobby for more NATO military involvement, would lie about this is seemingly not even a consideration.
A timeline provided from reporting by the New York Times suggests that pro-Ukrainian Azov neo-nazi militants entered Bucha after Russian troops left and after the Mayor of Bucha had announced the town's liberation with no mention of any atrocities.
Mar 30:
Ru troops leave Bucha
Mar 31:
Mayor of Bucha announces town 'liberated', makes no mention of atrocities.https://t.co/WLAfjJOfZt
Apr 1/2:
Azov Nazis enter Buchahttps://t.co/WkSTMUJy4O
Apr 3:
Ukr MinDef publishes video of 'Russian' atrocitieshttps://t.co/HDUUYI7zex pic.twitter.com/PQUgD9izpz

— Moon of Alabama (@MoonofA) April 3, 2022
One member of Azov was reportedly heard asking if he could shoot individuals who weren't wearing blue armbands.
Lat night, Sergey "Boatsman" Korotkikh, infamous Neo-Nazi & member of Azov, posted a video titled "The BOATSMAN BOYS in Bucha". At the 6 second mark you can clearly hear the dialogue:

"There are guys without blue armbands, can I shoot them?"
"Fuck yeah" pic.twitter.com/n8WY1D0xRe

— Russians With Attitude (@RWApodcast) April 3, 2022
Another report asserts that Ukrainian national police posted on Facebook how they had conducted a "clearing operation" in Bucha before the alleged atrocities occurred accompanied by a video of their men walking around the town.
"Today, on 2 April, in the liberated city of Bucha, Kiev region, special units of the Ukrainian National Police began clearing the area of saboteurs and accomplices of Russian troops," the Facebook post said.
As ever, with propaganda on both sides, it is virtually impossible to know what happened in Bucha, but to claim it's an open and shut case of "war crimes" as the western media proclaims without any independent evidence is clearly ludicrous.
SUBSCRIBE on YouTube:
Follow on Twitter: Follow @PrisonPlanet
———————————————————————————————————————
Brand new merch now available! Get it at https://www.pjwshop.com/
ALERT!
In the age of mass Silicon Valley censorship It is crucial that we stay in touch.
I need you to sign up for my free newsletter here.
Support my sponsor – Turbo Force – a supercharged boost of clean energy without the comedown.
Get early access, exclusive content and behinds the scenes stuff by following me on Locals.
———————————————————————————————————————
Swiss Company Offers Fortified Luxury Bunkers For The Apocalypse
A Swiss firm which supplies fortified underground residences has unveiled its new L'Heritage bunkers – for ultra high-net worth individuals who want to ride out the apocalypse bathed in the lap of luxury they've grown accustomed to.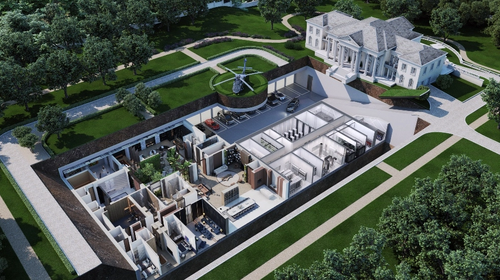 The company, Oppidum, commissioned French architect Marc Prigent to design the sprawling underground abodes for "unprecedented times" – with each one offering a minimum of 10,000 square feet of space.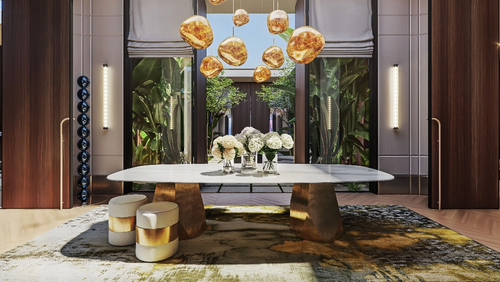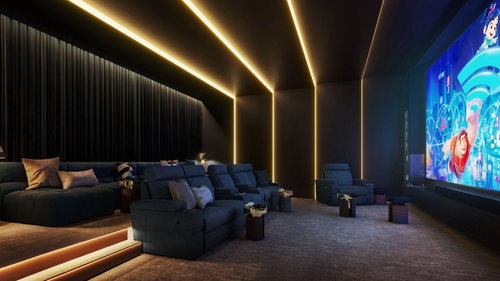 The residences can be customized to the owner's tastes – and can include extra facilities such as an extra-large garage, a private art gallery, meeting lounges, an indoor garden, and even a spa with a private pool, according to Robb Report.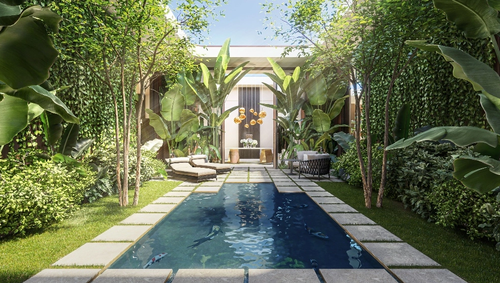 The residences have two independent air filtration systems – a primary unit for peacetime operation which provides fresh air indefinitely, and a state-of-the-art secondary air filtration system that can protect against airborne contaminants "be it of radioactive, chemical, biological or nuclear origin," according to the website.
Should the need arise, the Oppidum's unique high-pressure air reserve and internal circulation provides sufficient level of oxygen in the building and at the same time maintains an overpressure to ensure absolute airtightness and gas-tightness of the indoor environment.

The air filtration includes a CO2 removal system to provide breathable air when there is insufficient or no fresh air supply in the building. If necessary, the auxiliary supply connected to the CO2 removal will provide a sufficient level of oxygen. -Oppidum
The main structure is a reinforced concrete shell designed for static and dynamic loads, blast or shock waves, seismicity and other factors, and shelters can even be "designed to the highest NATO STANAG 2280:2016 level of protection."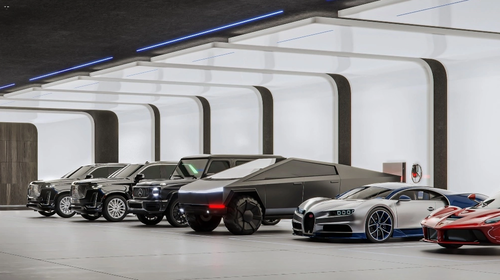 Heavy security is key, given that these bunkers are made to ride out an apocalypse in extreme luxury. To that end, fortified blast doors are controlled by a multi-biometric meter that scans a resident's face, iris, palm and fingerprints. Each residence also comes with an integrated, military-grade security system, as well as (of course) the ability to survive off-grid.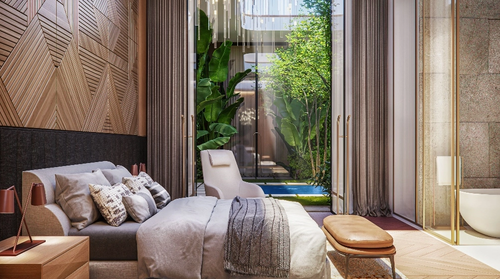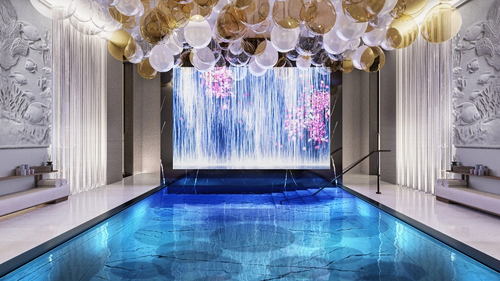 "They are places of serenity and absolute safety for owners and their families. We are privileged to offer our clients the highest levels of service, creating beautiful places that will protect them and their legacy for generations to come," said Oppidum founder and CEO Jakub Zamrazil in a statement.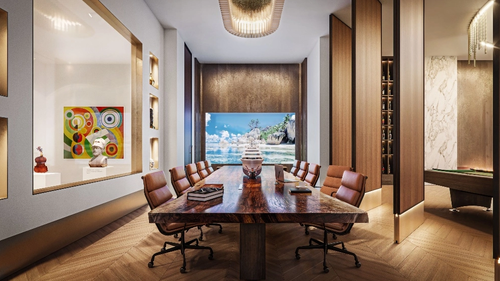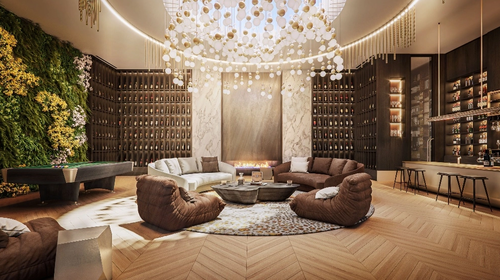 The bunkers are available in the US, EU, UK and UAE.
This post was originally published at Zero Hedge
Greenwald: No One Talks About Ending Ukraine War For Fear Of Being Labelled A 'Traitor'
It's a "dangerous delusion" to dismiss Putin's nuclear threat
Journalist Glenn Greenwald noted Monday that talks to deescalate or end the conflict in Ukraine are virtually nonexistent because the legacy media and political elites have nurtured an atmosphere where to do so is considered 'unpatriotic'.
Speaking to Tucker Carlson, Greenwald stated "There is a very real threat of a nuclear exchange, or even a direct confrontation with Russia and the United States. And over what? Over who governs and rules, not even Ukraine, but the Donbas, the eastern region in Ukraine, where a majority of people actually identify as ethnic Russians and want to be part of Russia."
Greenwald continued, "Yet there's almost no debate about whether we should be sending huge amounts of money there and risking the lives of American citizens through the possibility of a nuclear war."
"Because everyone knows that the minute you step up and step out of line, there's a hoard of people ready to call you unpatriotic, or a traitor, or an admirer of Vladimir Putin, as I know is being done with our very segment right this minute by all those Media Matter people and all those other people online," the journalist continued.
"It's a really repressive atmosphere and squashing a debate that we absolutely have to have," Greenwald further urged.
Greenwald and Carlson also warned that it is foolish not to take Putin at his word that he is willing to deploy Russia's nuclear arsenal.
"It seems to me, no matter how you feel about Putin, or Ukraine, or the war, or anything, the threat, the very real in-your-face threat of a nuclear exchange right now that they're openly talking about would require the media to start telling people, hey, this is real, but nobody is. I wonder why that is," Carlson posited.
Greenwald responded, "I think there's almost this sense purposely cultivated to believe that the use of nuclear weapons really isn't a realistic possibility."
He continued, "It is madness to assume that for Russia, what is an existential war, if they actually start losing it, or NATO really starts escalating as we've been doing, that the chances of Vladimir Putin using nuclear weapons is zero. This is a dangerous delusion that I think a lot of people are operating under."
Carlson also note that "if you ignore the possibility that your entire population could be killed, you are not fit for leadership, because you're insane. And it feels like our leaders are right there. They're insane."
Watch:
Greenwald's analysis dovetails with Tesla CEO Elon Musk being attacked, even by Ukrainian 'diplomats', for calling for peace talks:
SUBSCRIBE on YouTube:
Follow on Twitter:
Follow @PrisonPlanet
———————————————————————————————————————
Brand new merch now available! Get it at https://www.pjwshop.com/


ALERT! In the age of mass Silicon Valley censorship It is crucial that we stay in touch.

We need you to sign up for our free newsletter here.

Support our sponsor – Turbo Force – a supercharged boost of clean energy without the comedown.

Also, we urgently need your financial support here. ———————————————————————————————————————
Former Pentagon Advisor Says US Likely Attacked Nord Stream Pipelines to Isolate Germany
"You have to look at who are the state actors that have the capability to do this."
A former Pentagon advisor says the most likely culprits behind the Nord Stream pipeline blasts are the United States and Britain, and that the attack was carried out to prevent Germany from bailing on the war in Ukraine.
Retired US Army colonel Douglas Macgregor made the comments during an appearance on the Judging Freedom podcast.
Macgregor said a process of elimination rules out Germany, because they are dependent on Nord Stream for their energy security, while it also served no benefit for Russia to have sabotaged its own infrastructure.
"Would the Russians destroy their own pipeline? 40 percent of Russian gross national product or gross domestic product consists of foreign currency that comes into the country to purchase natural gas, oil, coal and so forth. So the Russians did not do this. The notion that they did I think is absurd," Macgregor said.
Referring to Polish MEP Radoslaw Sikorski's infamous deleted tweet in which he wrote, "Thank you, USA," Macgregor noted, "Who else might be involved? Well the Poles apparently seem to be very enthusiastic about it."
"Douglas Macgregor, former advisor to US Defense Secretary in the administration of Donald Trump, argued the absurdness of the rhetoric that Russia was behind the Nord Stream attack, and said, 'The Russians did not do this'." pic.twitter.com/zVKesXKVIN

— Comrade Heather 🇮🇪☭🇵🇸☭🇮🇪 (@ComradeHeather) October 2, 2022
However, citing reports that more than 500 kg of TNT had been detected in both explosions, the former Pentagon advisor suggested only the United States and British Royal Navy had the capability to pull off the attack.
"Then you have to look at who are the state actors that have the capability to do this. And that means the Royal Navy, the United States Navy Special Operations," said Macgregor.
"I think that's pretty clear. We know that thousands of pounds of TNT were used because these pipelines are enormously robust. You have several inches of concrete around various metal alloys to move the natural gas. So it's not something that you could simply drop a grenade down at the end of a fish line and disrupt. That means it takes a certain amount of sophistication," he added.
Macgregor suggested that the motive behind the attacks was to prevent Germany from bailing on the Ukraine war after Berlin began "to give the impression that they were no longer going to go along with this proxy war in Ukraine."
"I'm hesitant to say 'we know it must have been Washington'. I can't say that because we just don't know. But it's very clear that we have foreclosed Berlin's options. Berlin was drifting away from this alliance. [Chancellor] Olaf Scholz said 'I'm not sending any more equipment, I won't send any tanks'. Now he's in a bind because the United States has simply robbed him of the option of bailing out. Who's going to supply him gas and oil and coal and everything else if he bails out? Where does he turn now? And remember, the Germans, who are facing terrible consequences at home refuse to restart nuclear power plants," the former official said.
As we previously reported, the CIA warned Germany of potential attacks on gas pipelines in the Baltic Sea weeks before Nord Stream 1 and 2 were targeted.
Both Joe Biden and Undersecretary of State for Political Affairs Victoria Nuland asserted that Nord Stream 2 wouldn't be allowed to operate if Russia attacked Ukraine.
SUBSCRIBE on YouTube:
Follow on Twitter: Follow @PrisonPlanet
———————————————————————————————————————
Brand new merch now available! Get it at https://www.pjwshop.com/
ALERT!
In the age of mass Silicon Valley censorship It is crucial that we stay in touch.
I need you to sign up for my free newsletter here.
Support my sponsor – Turbo Force – a supercharged boost of clean energy without the comedown.
Get early access, exclusive content and behind the scenes stuff by following me on Locals.
———————————————————————————————————————