Unseen Photos Of Bill Clinton Being Massaged By Epstein Rape Victim Emerge
"Would you mind giving it a crack?"
Never before seen photos have emerged of Bill Clinton receiving a massage from Jeffrey Epstein accuser Chauntae Davies, who was just 22 at the time.
The Daily Mail released the pictures, which will again raise questions over Clinton's connections with the elite pedophile Epstein.
EXCLUSIVE: 'Would you mind giving it a crack?' Clinton leans back and smiles while receiving neck massage from Epstein victim https://t.co/wtWwgLa2CX

— Daily Mail US (@DailyMail) August 18, 2020
The photos show a clearly pleased Clinton being treated by Davies after a trip on the infamous "Lolita Express" plane in 2002.
"The images show Clinton dressed in a yellow button-down shirt and beige slacks with his hands resting on his lap, as he leaned back while Davies knelt on a chair behind him for a better angle," the Mail wrote.
"Clinton, then 56, had complained of having a stiff neck after falling asleep on Epstein's infamous private jet, nicknamed The Lolita Express, while on a humanitarian trip with the pedophile to Africa in September of 2002," the report continues.
"[Alleged madam Ghislaine] Maxwell, who is now in prison on sex trafficking charges, repeatedly encouraged Davies to give Clinton a massage while the group was refueling at a small airport in Portugal after flying in from New York," it adds.
Clinton was said to have asked Davies, "Would you mind giving it a crack?"
When asked about the incident, Davies said "Although the image looks bizarre, President Clinton was a perfect gentleman during the trip and I saw absolutely no foul play involving him," according to the report.
While Clinton has repeatedly denied knowing anything of Epstein's sordid activities, Court documents unsealed in the Maxwell case last month revealed that a witness claims to have seen Bill Clinton on Epstein's so called 'pedo island' in the Caribbean along with Epstein, Maxwell and "two young girls".
Witness interview:

Bill Clinton was at Epstein's island with Jeffrey Epstein, Ghislaine Maxwell, and "2 young girls." pic.twitter.com/NG8PbaZLNt

— Techno Fog (@Techno_Fog) July 31, 2020
The claims in the documents echo those previously made by a former worker on Epstein's island in a Netflix documentary.
The claims run contrary to denials by Clinton that he ever visited the island, which was reportedly the site of multiple sexual assaults of underage women by the convicted pedophile Epstein and his elite guests.
The allegations were made by Steve Scully, a 70-year-old phone and internet specialist worker who was present on the island of Little Saint James, as part of Jeffrey Epstein: Filthy Rich, which features testimony from witnesses and victims of Epstein's sordid activities.
Scully claims that he saw the Clinton sitting with Epstein in the porch of the island's villa. Scully did not witness Clinton partaking in any illegal activity, however, and says no other guests were present at the time.
Scully says that he saw other 'important people' visiting the island, including Prince Andrew, adding that some would be naked and flanked by topless girls.
"You tell yourself that you didn't know for sure and you never really saw anything, but that's all just rationalization," Scully notes in the program, adding "Jeffrey Epstein, he was a guy who concealed his deviance very well – but he didn't conceal it that well."
In January, pictures emerged of Clinton with his arms around Chauntae Davies, who has previously said that she was recruited to be Epstein's personal masseuse and 'sex slave':
Clinton has also been pictured on the steps of Epstein's private plane, dubbed 'the Lolita Express' with Maxwell in 2002:
WORLD EXCLUSIVE: Bill Clinton poses with Epstein's 'pimp' Ghislaine Maxwell and a sex slave on board private jet the 'Lolita Express' https://t.co/dxIyqDy953

— The US Sun (@TheSunUS) January 8, 2020
Flight logs have shown that Clinton made 26 trips on the plane from 2001 to 2003.
Clinton was also pictured with Epstein's housekeeper Jun-Lyn Fontanilla, and another staff member inside Epstein's New York house:
Billionaire sex offender Epstein gave heavily to Democrats, until he didn'thttps://t.co/Pz3J88hhRI

Jeffrey Epstein's Ex-Housekeeper Facebook Photos Show Her With Prince Andrew, Bill Clintonhttps://t.co/hoDVok5wpE pic.twitter.com/glzFBEU7uP

— duane poole (@duanepoole) February 25, 2020
In separate legal papers accuser Virginia Giuffre has also placed Clinton on the island, claiming she had dinner with the former president, Epstein, Maxwell and two other women from New York on the island on one occasion.
Giuffre also said that she saw Clinton "strolling into the darkness with two beautiful girls around either arm."
The same witness, thought to be Giuffre, also said she had overheard Epstein saying that Clinton owed him "favors," while noting that she couldn't tell whether he was joking or not:
Six references to Bill Clinton in Virginia Roberts' chat with her lawyers on April 7, 2011:

Asked about Epstein boasting "Bill Clinton owes me favors," Giuffe said:

"Yes. I do. It was a laugh though. He would laugh it off… I didn't know if he was serious. It was just a joke." pic.twitter.com/InugMgHOz5

— Adam Klasfeld (@KlasfeldReports) July 31, 2020
Just watching blue check after blue check completely ignore the fact that a Jeffrey Epstein victim identified Bill Clinton as a resident of pedophile island.

How do you ignore what is objectively of the highest news value?

— Cernovich (@Cernovich) July 31, 2020
Video: Bill Gates Again Acts Weird When Asked Directly About Relationship With Jeffrey Epstein
Why is he smirking?
Bill Gates was once again asked directly by a reporter about his history with now deceased elite pedophile Jeffrey Epstein, and once again Gates reacted oddly.
In an interview with ABC Australia, the reporter Sarah Ferguson went there, asking Gates if he has regrets consistently meeting with Epstein in the past "against [his wife] Melinda's advice and wishes."
"You're going way back in time, but yeah, I will say it for the over 100th time, yeah, I shouldn't have had dinners with him," Gates responded with an odd smile.
"Epstein had a way of sexually compromising people. Is that what Melinda was warning you about?" Ferguson followed up, as Gates appeared unconfortable at the line of questioning.
"No, I mean its… No, I had dinner with him, and that's all," Gates awkwardly responded.
When Ferguson asked Gates if he regretted the "relationship" between the Gates Foundation and Epstein, Gates dismissed the notion, stating "There never was any relationship of any kind."
Watch:
Odd that, because Gates had several meetings with Epstein, and flew on Epstein's notorious 'Lolita Express' private jet.
The New Yorker also revealed in 2019 that Epstein worked with Gates to funnel $2 million dollars to MIT for unspecified projects, donations that the research lab tried to cover up.
All of this happened five years AFTER the sex trafficker was convicted of soliciting a minor.
Melinda Gates is on record as saying "I did not like that [Bill] had meetings with Jeffery Epstein. I made that clear to him. I also met Jeffery Epstein exactly one time. I wanted to see who this man was and I regretted it from the second I stepped in the door."
"He was abhorrent, evil personified," Gates' now ex-wife told CBS mornings host Gayle King, adding "I had nightmares about it afterward. That's why my heart breaks for these young women. That's how I felt, and I am an older woman. He was awful."
Last time Gates was asked about Epstein he fixated on the fact that "he's dead now."
While in Australia Gates was present at the Australian Open Tennis tournament, where he watched Novak Djokovic storm to victory.
SUBSCRIBE on YouTube:
Follow on Twitter:
Follow @PrisonPlanet
———————————————————————————————————————
Brand new merch now available! Get it at https://www.pjwshop.com/


ALERT! In the age of mass Silicon Valley censorship It is crucial that we stay in touch.

We need you to sign up for our free newsletter here.

Support our sponsor – Turbo Force – a supercharged boost of clean energy without the comedown.

Also, we urgently need your financial support here. ———————————————————————————————————————
Virgin Islands AG Fired Three Days After Suing JPMorgan Over Jeffrey Epstein
As we noted last week, US Virgin Islands Attorney General Denise George filed a lawsuit against JPMorgan for allegedly reaping financial benefits from Jeffrey Epstein's sex-trafficking operation – less than a month after George secured a $105 million settlement with Epstein's estate, which agreed to liquidate Epstein's islands and cease all business operations in the region.
Three days later, George is now unemployed, after Governor Albert A. Bryan Jr. fired her for allegedly filing the suit against JPMorgan without his permission.
New Documents Reveal Alleged Epstein Victim Claimed To Have Copies Of 'Blackmail' Sex Tapes He Made Of Associates
According to the complaint, for "Over more than a decade, JPMorgan clearly knew it was not complying with federal regulations in regard to Epstein-related accounts as evidenced by its too-little too-late efforts after Epstein was arrested on federal sex trafficking charges and shortly after his death, when JPMorgan belatedly complied with federal law."
It goes much deeper than just the JPMorgan lawsuit…
The suit against JPMorgan Chase was not the whole scope of George's pursuit of the remnants of Epstein's network of conspirators. Although Little St. James ("Pedo Island") and its adjacent island owned by the Epstein estate went up for salein March 2022, action taken by George kept the premise of any sale from going through. Acting in her former capacity as US Virgin Island Attorney General, she placed criminal activity liens on the islands from a civil racketeering lawsuit. That lawsuit was filed in 2020 following Epstein's "death" in August of 2019. The suit alleged that Little St. James Island was used as part of a network of shell companies that Epstein manipulated to conceal the activities of his human trafficking network.
However, that suit was settled between the Epstein estate and George's office in early December 2022. Under the agreement, Epstein's estate would pay over $105 million to the Government of the US Virgin Islands as restitution. In addition to that sum, the liens preventing the sale of Epstein's islands become removed under the condition that half of the proceeds from the sale will also be given to the US Virgin Islands through a trust it has opened to allocate the money to fund government programs to fight sexual abuse on the archipelago. "This settlement restores the faith of the People of the Virgin Islands that its laws will be enforced, without fear or favor, against those who break them. We are sending a clear message that the Virgin Islands will not serve as a haven for human trafficking," Attorney General George stated upon the announcement of the settlement in one of her last acts before being fired.
Despite the resolution of the US Virgin Islands' direct case against the assets held by the Epstein estate, questions still linger about its operations in George's jurisdiction.
One of the most mysterious and perhaps most vital to examine of those shell companies, Southern Country International, was the first internationally operating bank to be opened in the US Virgin Islands by Epstein in 2014. The bank opened when John Percy de Jongh Jr. served as the governor of the territory. During his term, de Jongh appointed present-governor Albert A. Bryan Jr. into his administration as Commissioner of the US Virgin Islands Department of Labor. Despite not having much activity on its books, Southern Country International would renew its license with the US Virgin Islands five times before Epstein's purported demise.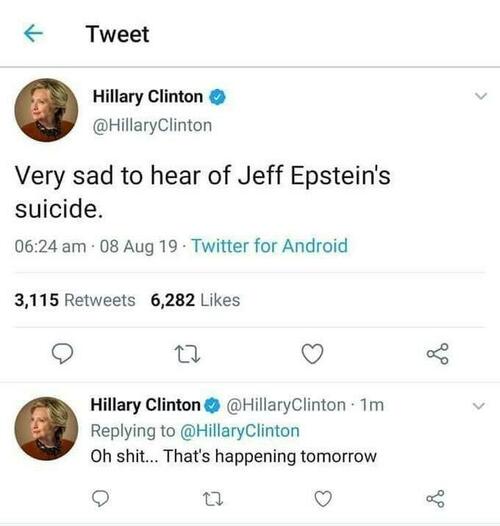 By the time Epstein died, his Virgin Islands based bank had less than $700,000 in assets. However, in December of 2019, months after his purported suicide, Epstein's estate transferred a whopping $15.5 million into Southern Country International. In under a month, the bank's assets diminished to less than $500,000. Mark Epstein, Jeffrey's brother and executor of his estate, stated that the bank was used to pay existing debts of the assets he had control over. Though the bank was not explicitly referenced in the press release on the December settlement, that announcement does detail the Virgin Islands action against Southern Trust Company, a holding company which points to a larger scale of Epstein owned enterprises connected to Southern Country International. It is unclear how the allegations made in George's lawsuit against JPMorgan Chase connect to the posthumous activity conducted by Epstein's Virgin Islands banking operation.
Following her dismissal, Assistant Attorney General Carol Thomas-Jacobs has been named to an interim position to fill George's vacated seat. She will inherit the office as it joins an on-going list of plaintiffs who have taken action against large scale banks relating to their accounts with Epstein. Just over a month before George's filing, multiple class action suits were filed against JPMorgan Chase and Deutsche Bank alleging each institution knowingly profited from Epstein's criminal activity. Those suits coincided with another filed against Epstein associate Leon Black, the billionaire who previously served as CEO of Apollo Global Management before his relationship with the pedophile thrust him into the spotlight.
The civil suit against Black alleges that the disgraced financier raped the plaintiff in 2002 at a mansion owned by Epstein. A spokesman for Black told Forbes that the claims made against their client were "categorically" false. Their response to Forbes follows one of a similar like from Deutsche Bank who told the publication that the suit filed against them "lacks merit." Despite the magnitude of these lawsuits, the gravity of George's suit against JPMorgan Chase surely made the biggest splash in the once-stagnant waters of the cesspool of the Epstein debacle. However, the firing leaves little hope that the waves caused by her last act as Attorney General will wash any truth to shore.
This post originally appeared at Zero Hedge
New Documents Reveal Alleged Epstein Victim Claimed To Have Copies Of 'Blackmail' Sex Tapes He Made Of Associates
Expressed desire to "walk away from this" after threats to her safety
An alleged victim of the deceased elite pedophile Jeffrey Epstein has claimed that she has digital copies of 'blackmail' sex tapes Epstein made of his associates.
Not one of Epstein's 'clients' has been named since his mysterious death or during the sex trafficking trial of Ghislaine Maxwell, yet unsealed documents from Virginia Giuffre's lawsuit against Maxwell have revealed that another accuser, Sarah Ransome (pictured above earlier this year at Maxwell's sentencing), says she stashed away in secret locations copies of sordid tapes recorded by Epstein.
An email from Ransome reads "When my friend had sexual intercourse with [redacted] and [redacted], sex tapes were in fact filmed on each occasion by Jeffrey,"
The email, apparently addressed to New York Post reporter Maureen Callahan, continues "Thank God she managed to get ahold of some footage of the filmed sex tapes which clearly identify the faces of [redacted] and [redacted] having sexual intercourse with her. Frustratingly enough Epstein was not seen in any of the footage but he was clever like that."
"I will be more than willing to swear under oath and testify in court over these sex tapes," Ransome further declared, adding that she had told someone close to her where to find the back up copies of the videos "in case anything happens to me before the footage is released."
In the email, released after a judge ordered documents to be unsealed last month, Ransome also claims that the friend who provided her with the footage was "humiliated" by police after she attempted to expose the crimes, and then a redacted authority "heavily intimidated her, roughed her up," and forced her to keep quiet.
Ransome also notes that her friend was "1000% certain that the FBI did a cover-up" and that someone, again redacted, had threatened to kill her. She also suggested that the lives of those close to her were in danger and that the CIA was hacking her communications.
In a further email to the reporter, Ransome suddenly seemed to lose interest in being involved, stating that she would "like to retract everything I have said to you and walk away from this," reasoning that she feared for her safety.
 "I wish you the best of luck on catching Epstein and company," Ransome wrote.
It has long been thought that Epstein and Maxwell made videos of sexual encounters between the women they were trafficking and elite associates as a form of insurance for themselves. Both Virginia Guiffre and Maria Farmer, another alleged victim, have said this was the case.
There was speculation that both Epstein and Maxwell would reveal names as part of a plea deal. Of course, Epstein never made it out of jail, and Maxwell likely knew she wouldn't either if she said anything.
Both Guiffre and Farmer recently dropped their cases against Harvard Law School professor emeritus Alan Dershowitz, with Giuffre saying she made a 'mistake' in accusing Dershowitz of sexual abuse.
Giuffre also accepted an out of court settlement from UK royal Prince Andrew, thought to be worth $12 million.
Related:
SUBSCRIBE on YouTube:
Follow on Twitter:
Follow @PrisonPlanet
———————————————————————————————————————
Brand new merch now available! Get it at https://www.pjwshop.com/


ALERT! In the age of mass Silicon Valley censorship It is crucial that we stay in touch.

We need you to sign up for our free newsletter here.

Support our sponsor – Turbo Force – a supercharged boost of clean energy without the comedown.

Also, we urgently need your financial support here. ———————————————————————————————————————